School News
Please join St. Gabriel the Archangel CES and St. John Bosco CES communities for a very informative presentation by Paul Davis regarding SOCIAL MEDIA on Monday May 8 at St. Gabriel the Archangel gym @ 7 pm.
This is a great opportunity to come out and meet some new families.
Transition Committee Updates
Board News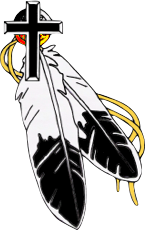 The Ministry of Education is committed to improving Indigenous education in Ontario, improving student achievement and well-being, and closing the achievement gap between Indigenous students and all students. In 2007, the Ontario Ministry of Education launched the Ontario First Nation, Métis, and Inuit Education Policy Framework (the Framework). The Framework guides the Ministry of Education, school boards and schools as ... Continue reading "Indigenous Education Survey"